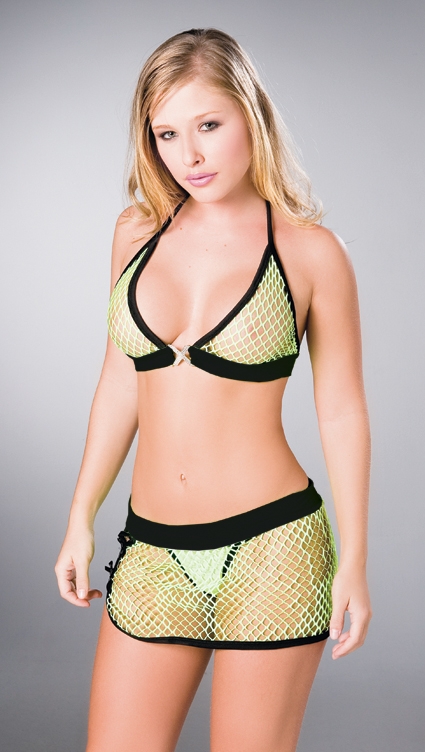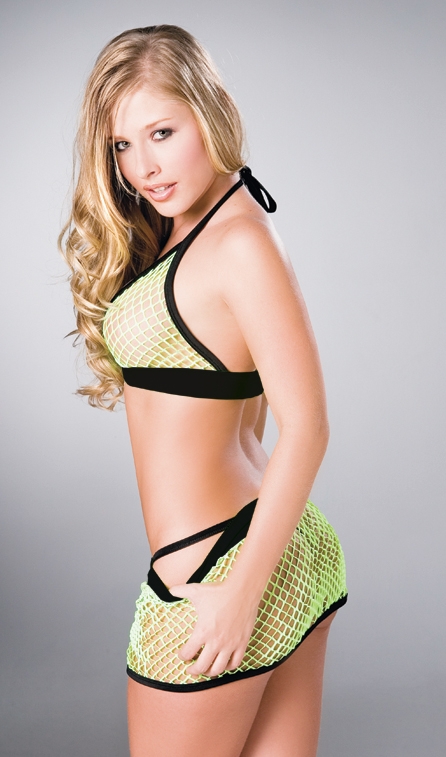 Sexy 3 Pc. Fishnet Clubwear Set - Includes Skirt , Top and G-String!
This sexy and sophisticated outfit comes with top, skirt and g-string. It is a unique and sexy wrap with side ties. Bra-lette style top paired with a g-string thong. High fashion and supper sexy. Fabrication is made of the highest quality Colombian fabrics.
Color is Hot Green
Sizes available are Large (we currently only have size large in inventory.)
$29.99

Now you can combine orders from this website with our sister websites to save big on shipping!