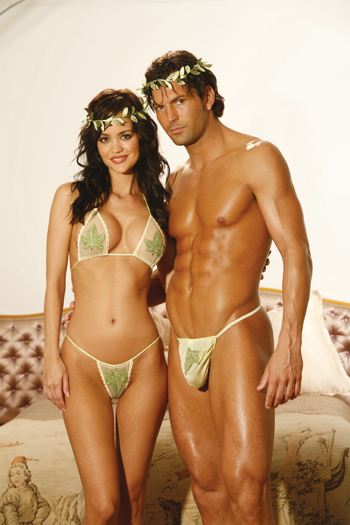 Fun and sexy his and hers bra and thong set with leaf motifs. This leaf set conjures up thought of Greek and Roman times.
Set includes: her top, her thong, her motif, his thong and his motif. Comes in Green.
One size fits most.
$23.99

Now you can combine orders from this website with our sister websites to save big on shipping!