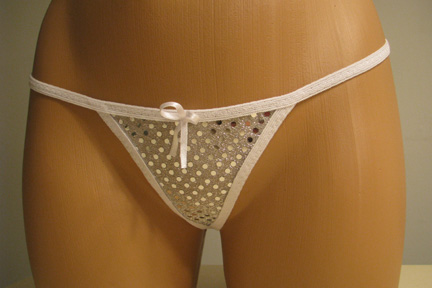 Sexy Sparkling Shiny Thongs.
We have a variety of these cute and sexy eye catching g-string thongs. Made in Peru with high quality. Comfortable to wear. They come with a little bow in the front in their corresponding color. Dazzle others with this very sexy and shiny thong. Sparkles shines and comes with a cute little bow. Pick your sparkling thong from our variety of colors. Colors are as shown in the photos. Great for evening wear or makes a hot addition to strippers outfits.
Colors are white, orange, green, black, and blue with black trim. Size is one size and fits Small/Medium.
$4.99
Tanguita con brillos super sexy
Tenemos variedad de colores en esta delicada , sexy y llamativa tanguita – hilo dental. Producto peruano de gran calidad. Comoda para vestir. Esta prenda viene decorada con un pequeno lazo al frente. Deslumbra con esta prenda sensual. Escoje los colores que mas te gustan (fotografias diponibles) . Ideal como prenda para strippers.
Colores disponibles: blanco, naranja, verde, negro y azul con borde negro. Talla unica que entalla como un Pequeno/Mediano.
$4.99
Agregar al carrito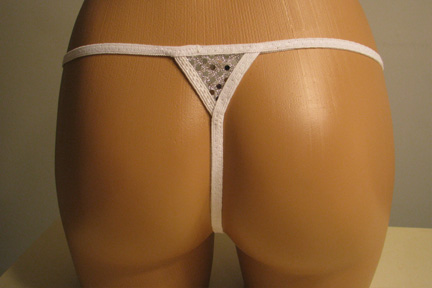 White Sparkling Thong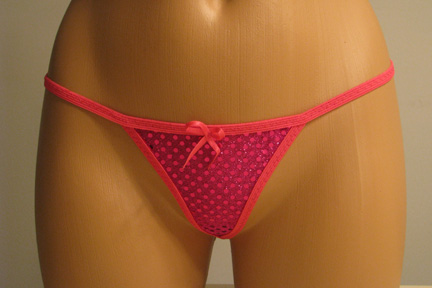 Pink Thong (Out of Stock)
Blue thong with black trim.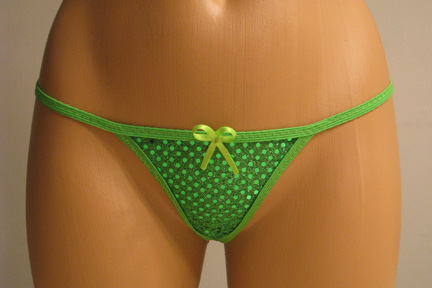 Green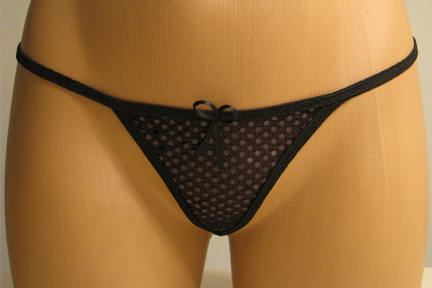 Black Shiny Thong

Now you can combine orders from this website with our sister websites to save big on shipping!