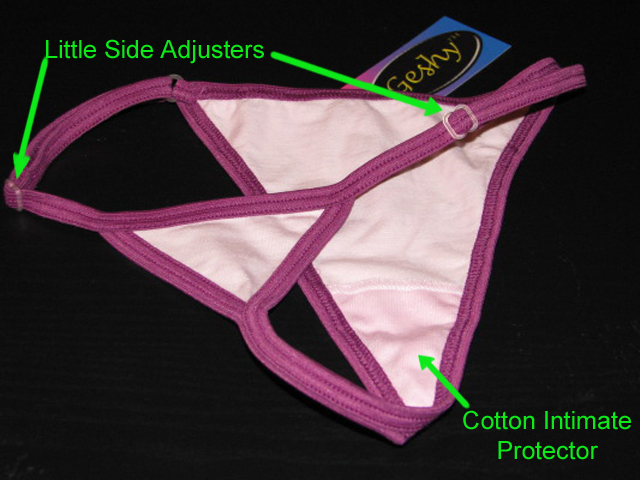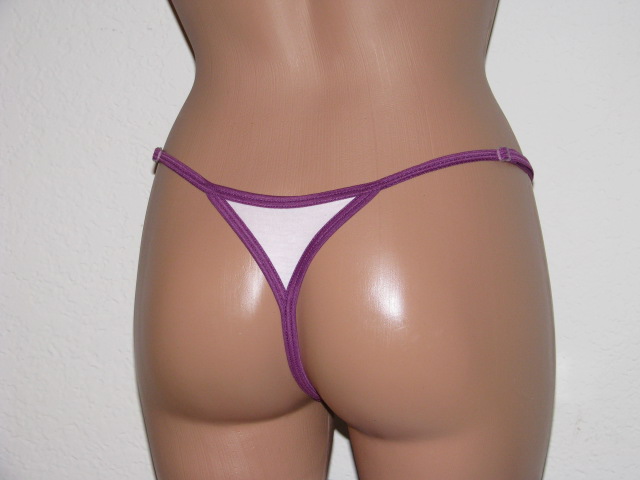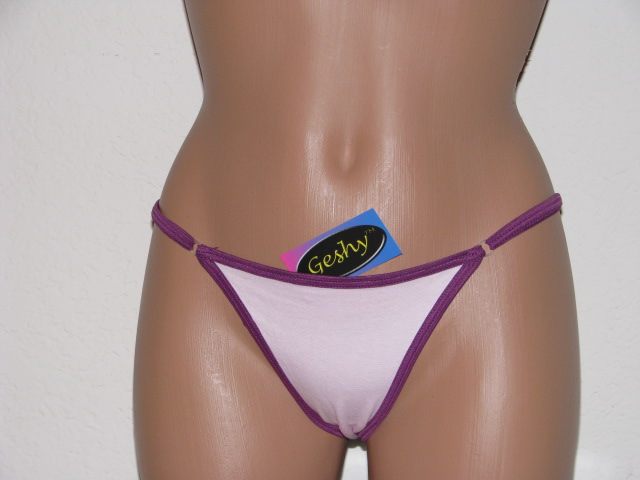 Women's sweet potato purple trime thong with pale pink by Geshy.
Geshy item number G-81.
This light pink and sweet potato purple thong comes with little plastic side adjusters on the side straps for the perfect fit. It also comes with an intimate cotton protector for protection and comfort of your private area. (See bottom photo.) Made with high quality from Peru.
One size fits most as the side straps are adjustable.
Color is pale pink and sweet potato purple trim as shown.
Only $4.99

Now you can combine orders from this website with our sister websites to save big on shipping!